Kitchen Midden
February 2021
A solo show of mixed media collages by Elliot Head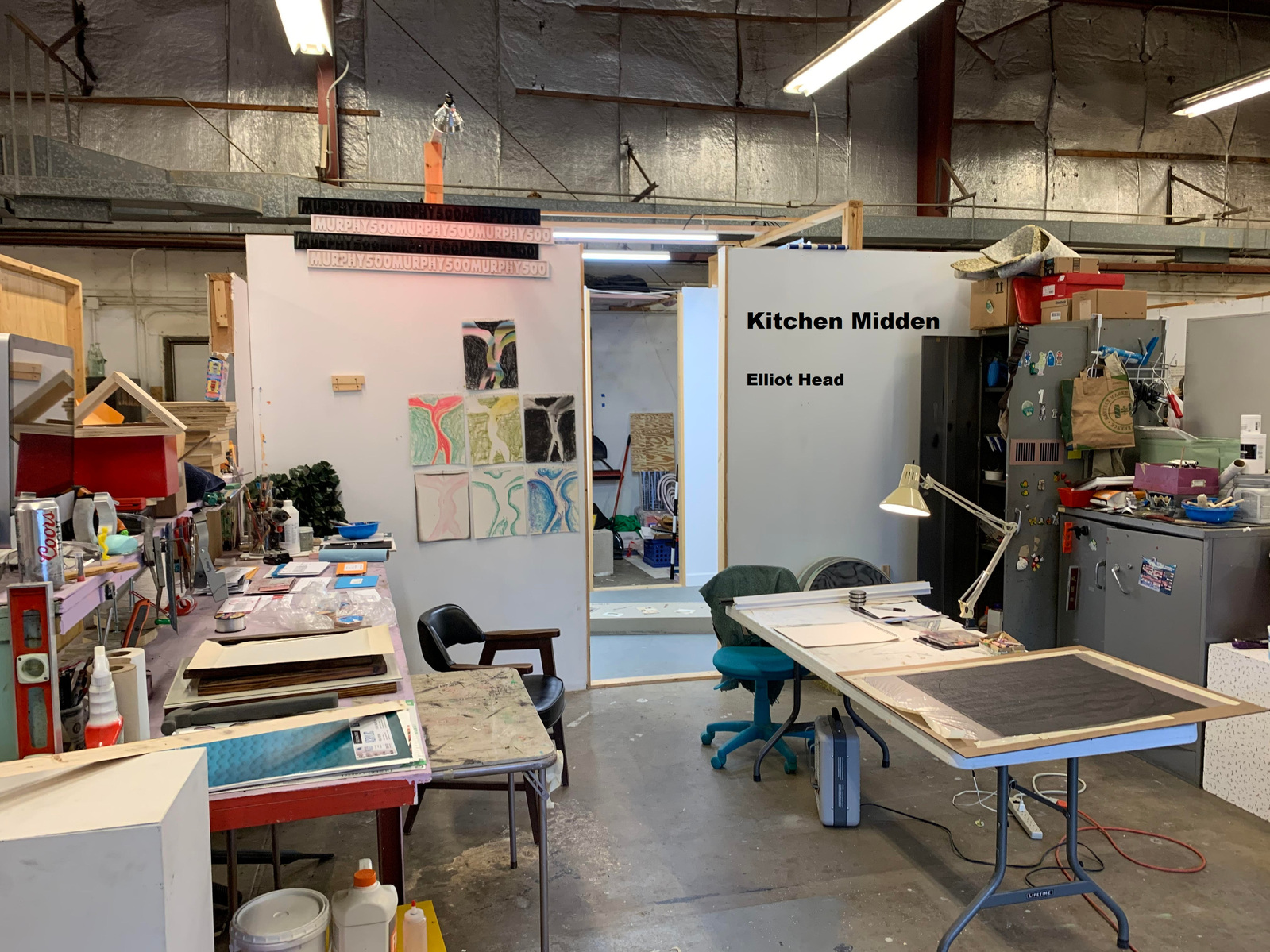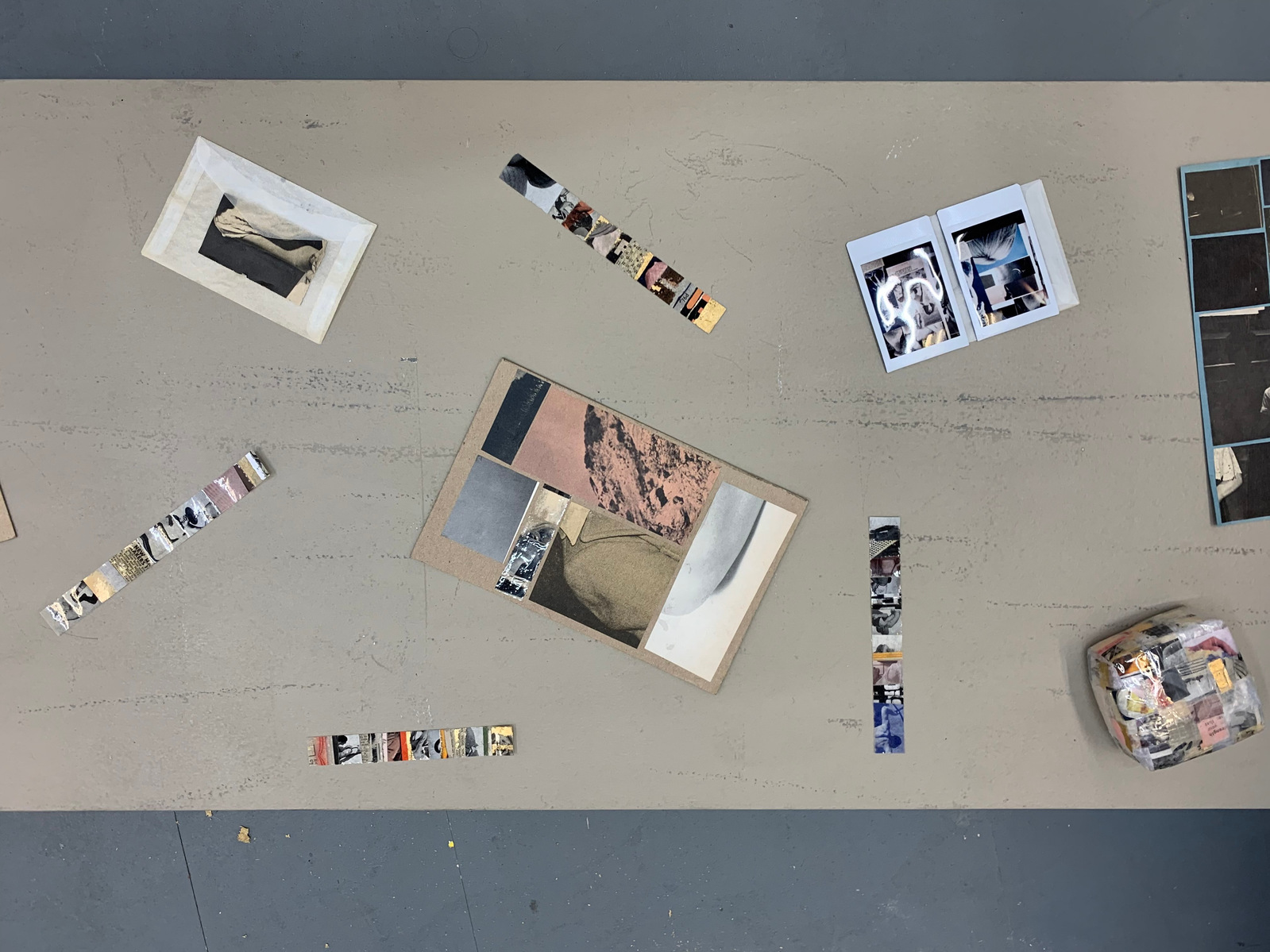 Press Release:
Kitchen Midden
Archaeology: The site of a large mound of domestic refuse marking a prehistoric settlement: usually including bones, potsherds, seashells, etc. 1
My practice evolves around the excavation and subsequent reconfiguration or resequencing of images from popular printed media. Through the use of the fragmentary, my intention is to generate a visual poetic language that speaks to desire, nostalgia and longing. Cultural analyst Susan Stewart notes that "language is free of its dependence on finite meaning, or what we might call indexicality."2 As an artist, can I posit the same of images? How does the meaning of an image change when the image itself is altered or decontextualized? Through the act of lifting visual fragments, using both the adhesive property of tape as well as scissors, visual information is annexed. Cropping becomes inevitable. The cropping interferes in the processes of signification. My intention is to delay and/or interrupt the process of signification, something I understand to be essential in the formation poetic language. Whether visual fragments are arranged on a collaged strip or on a piece of cardboard, they generate an excess of significations. Resulting compositions reference the filmic. They pose as montage.
A trio of fish like crosses on Cavalry, a clenched Roman fist, elusive orange text, fireworks over Red Square, fuck-me eyes, kiss-me lips, an embarrassed ear, nipple, navel, black sky, pale knee, sweating cocktail, pubic trail, sinewy shoulder, red velvet curtains, nude men, a muscular horse.
1 accessed February 16, 2021, https://www.collinsdictionary.com/dictionary/english/kitchen- midden.
2 Susan Stewart, The Poet's Freedom: a Notebook on Making (Chicago: University of Chicago Press, 2011).